My recent TV appearance on The Pet Show with Dr. Katy!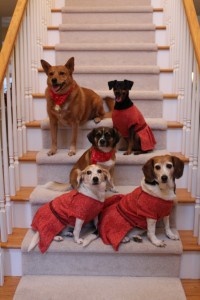 Jackson's furry family: (top to bottom) Jimi, Zoey, Jackson, Lyra and Georgia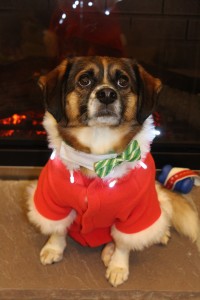 This is my 2014 Christmas picture, taken at England Run Library.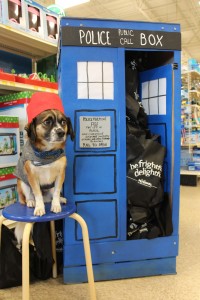 This is my Halloween costume for 2014…I am Dr. "Who-ofs".  I have my own TARDIS and Fez!!!!!
Running a 2k at the Marine Corp Marathon, just for Service and Therapy dogs was AWESOME!!!! The gentleman holding me is Jim Stanek with his wife Lindsey.  Jim Stanek was a volunteer firefighter in NYC who assisted in the cleanup after 9/11 and then served three tours with the Army in Iraq. He returned home with TBI and PTSD and ran into a series of roadblocks and red tape while trying to get a service dog. That experience inspired Jim and Lindsey to found Paws and Stripes. Paws and Stripes is a Charity that trains adopted dogs and pairs them with veterans at little to no cost.  There is a show on A & E to air Veterans Day called Dogs of War.  This run was truly an honor!!!!!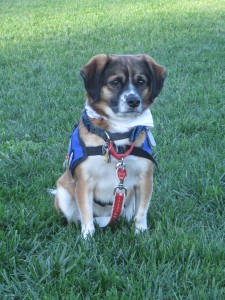 Standing proud in Washington, D.C.  in front of the Washington monument (even though you can't see it)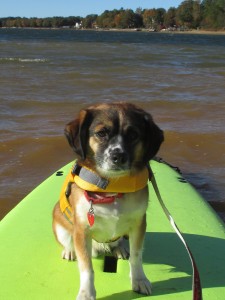 My first official paddle board outing at Fawn Lake….very choppy but my mom says I did really well!!!
Last Night Aug 14…..at Abel Lake in Stafford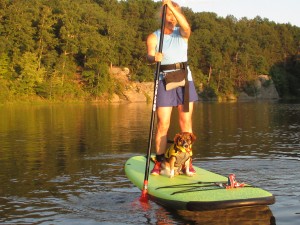 What a Ride!!!!!!! I can do this!!!!!!!
Dr. Who!  My hero!!!!!!
A Salute to all service humans and dogs….taken at Va. Tech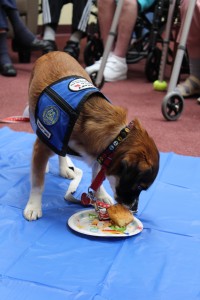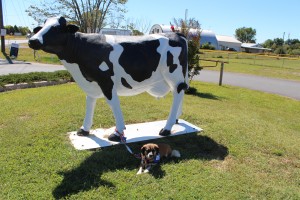 Celebrating my Birthday at the "Moo Thru" near Warrenton, Va. and at my favorite visiting house, Greenfield Assisted living in Fredericksbug, Va.
Jackson in his super hero costume!  
  I
Love to Read!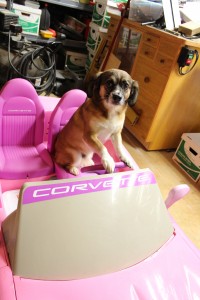 The before picture